Directions – Port Washington Fishing Charters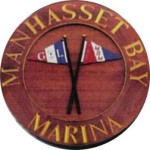 The boat is located at:
Manhasset Bay Marina
10 Matinecock Avenue, Port Washington, NY 11050
(do not send mail to this address!)
Marina phone 516 883-8411 (do not use this phone number to contact us!)
Port Washington, New York is located on the north shore of Long Island.  It is the last stop on the Long Island Rail Road (LIRR) Port Washington line.  Travel times from Manhattan, NYC Penn Station (20 miles) range from 26 to 47 minutes (based on whether an express train is available).  Click here for Port Washington station information and schedules. Port Washington has countless great drinking and dining opportunities.
Manhasset Bay Marina is the gem of all the North Shore marinas. On site, overlooking the marina, is LaMotta's Waterside Restaurant serving the best in globally influenced continental cuisine. Open for lunch, dinner, the restaurant offers both indoor and outdoor dining.
Port Washington Fishing Charters for all ages and all levels of experience!